Welcome to RGCFS! We're dedicated to providing your child with the best learning experience, with an emphasis on fun, adventure and development.
Founded in 1988, RGCFS has come a long way from its humble beginnings in Orchard Towers, teaching only English to a class of five students.
We now have tuition programmes conducted by English, Math and Science specialists, and have graduated more than 30,000 students since we opened our doors in 1988.
RGCFS offers students an opportunity to develop through a diverse and challenging curriculum. Students are given ownership of the learning process and our inquiry- based programmes and activities encourage students to discover their interests and strengths.
All of this is done in a safe, caring and supportive school environment that fosters positive attitudes and allows students to challenge themselves and flourish.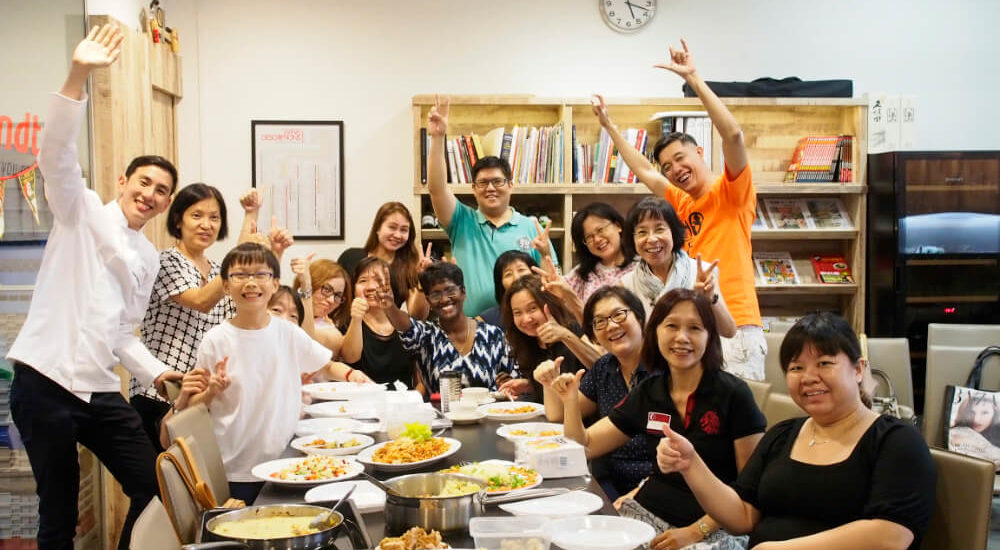 With over 300 years of collective experience and a plethora of subject specialists, we are perfectly positioned to deliver on our vision – developing in your child the skills that they will need in order to navigate an ever changing world.
Our teachers encourage intellectual curiosity, foster creativity and inspire the pursuit of excellence in ways that define what a world-class, future-oriented education should be. They couple high expectations for success with relentless care and support – hallmarks of outstanding instructional practice.
Occupying 3000 square feet and modelled after the concept of a learning garden, we combine state-of-the-art classrooms, learning pods, and other learning spaces to promote a positive learning environment and support our inquiry-based approach.
This intentional approach in school design is the expression of an educational philosophy that promotes a high level of autonomy for your child and ensures we can meet their educational and developmental needs.
At RGCFS, we treasure each of your children. We believe it is our responsibility to provide environments and experiences that capture the joys of childhood, nurture each child's individual growth and development, and pave the way for their success in school and life.